With over one billion monthly users and counting, there's no doubt that Instagram is an invaluable social media tool for small businesses. However, with so much competition out there it can also be one of the most intimidating platforms to tackle. After all, it's no longer enough to just take a gorgeous photo and post it. You need to consider other factors so that people both see and react to your content. Here are some tips for increasing engagement on Instagram:
1. Make use of Instagram stories
Rolled out in recent years, Instagram stories is a useful feature for any brand or business on Instagram. In fact, some might even argue that it's just as important as your main Instagram feed. In an age when social media can look overly curated and polished, stories are a great way to share raw content and showcase your brand's personality. Don't be afraid to share a quick behind-the-scenes shot, or snippets of daily life in the office. Regularly posting stories will actually engage your followers, and encourage them to click through to your main profile page. It's also a good idea to use fun features such as polls, sliders and animated gifs to make your stories stand out even more.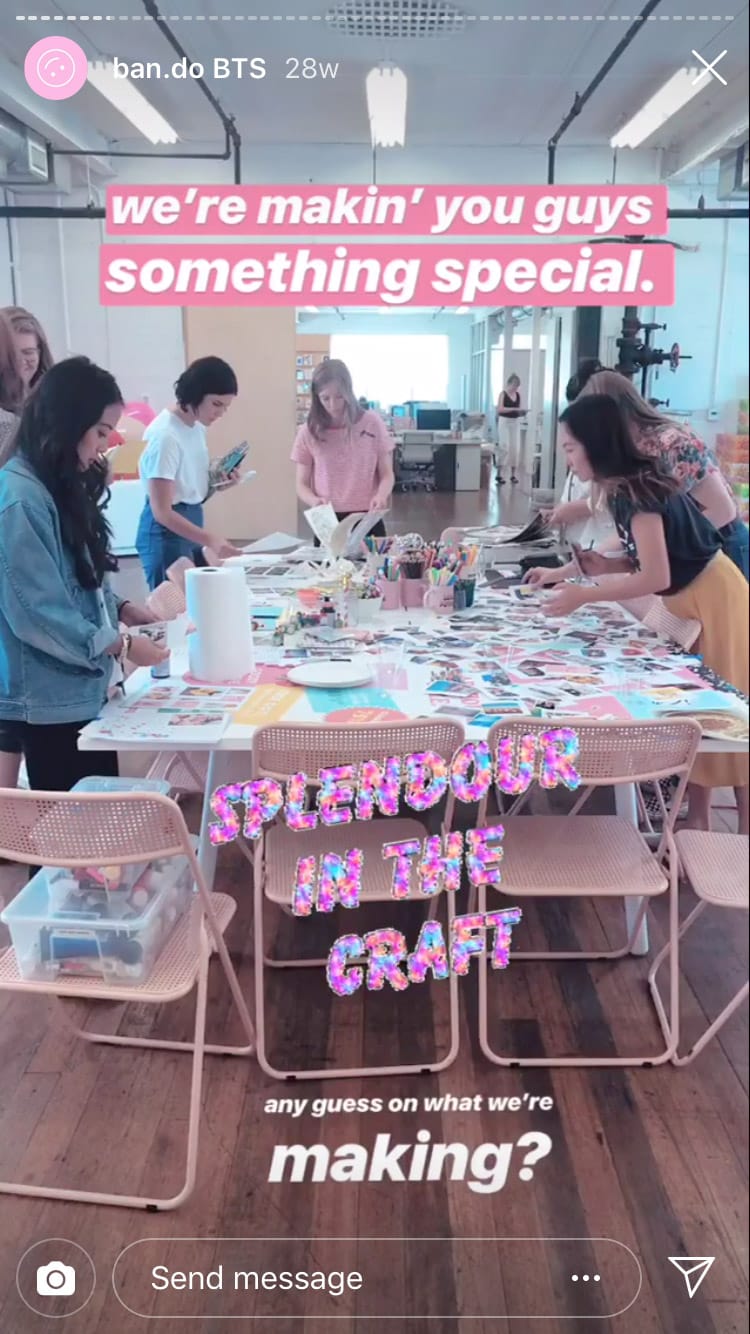 ban.do is an example of a brand that has a big personality, and showcases it well on Instagram stories. Followers often get a glimpse of their colourful office through stories, and also an occasional sneak peak of upcoming projects.
2. Up your hashtag game
Hashtags are the key to getting discovered by potential customers and clients, so make sure you're using the right ones! There are numerous apps out there dedicated to finding the perfect hashtags for your business, such as Focalmark. There's also nothing wrong with finding popular hashtags manually through Instagram's app. Try using the same hashtags used by your competitors, or any related hashtags that Instagram suggests. Just be aware that you can only use a maximum of thirty hashtags per Instagram post.
3. Write thoughtful captions
When it comes to Instagram content, images aren't the only things you have to think about. A thoughtful caption goes a long way when it comes to Instagram engagement, so put some effort into making sure it's quality. A good rule of thumb is to think like a storyteller. The idea is to encourage people to stop scrolling and read on, so grab their attention by using engaging language and writing captions that are relatable. Remember, whatever you write doesn't need to be too serious. Try to reflect your brand's tone of voice, and maybe even include a question or call to action to encourage comments.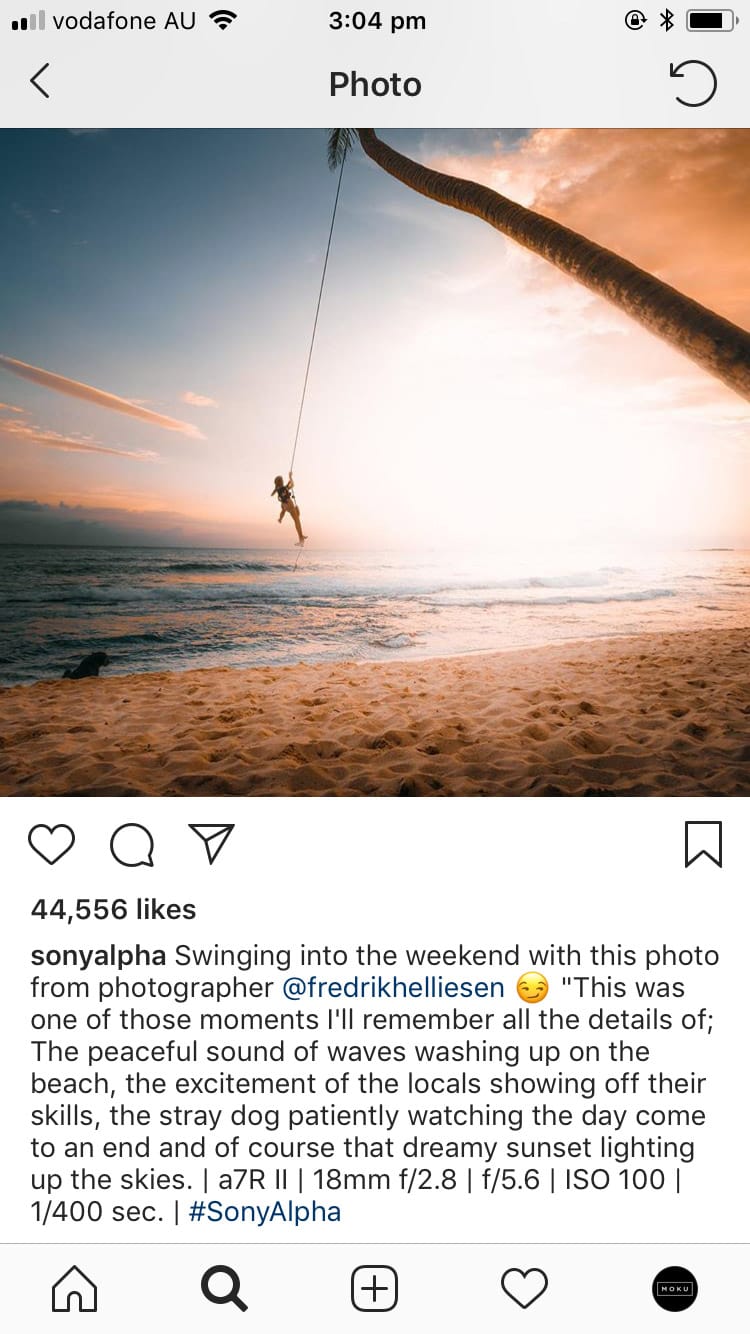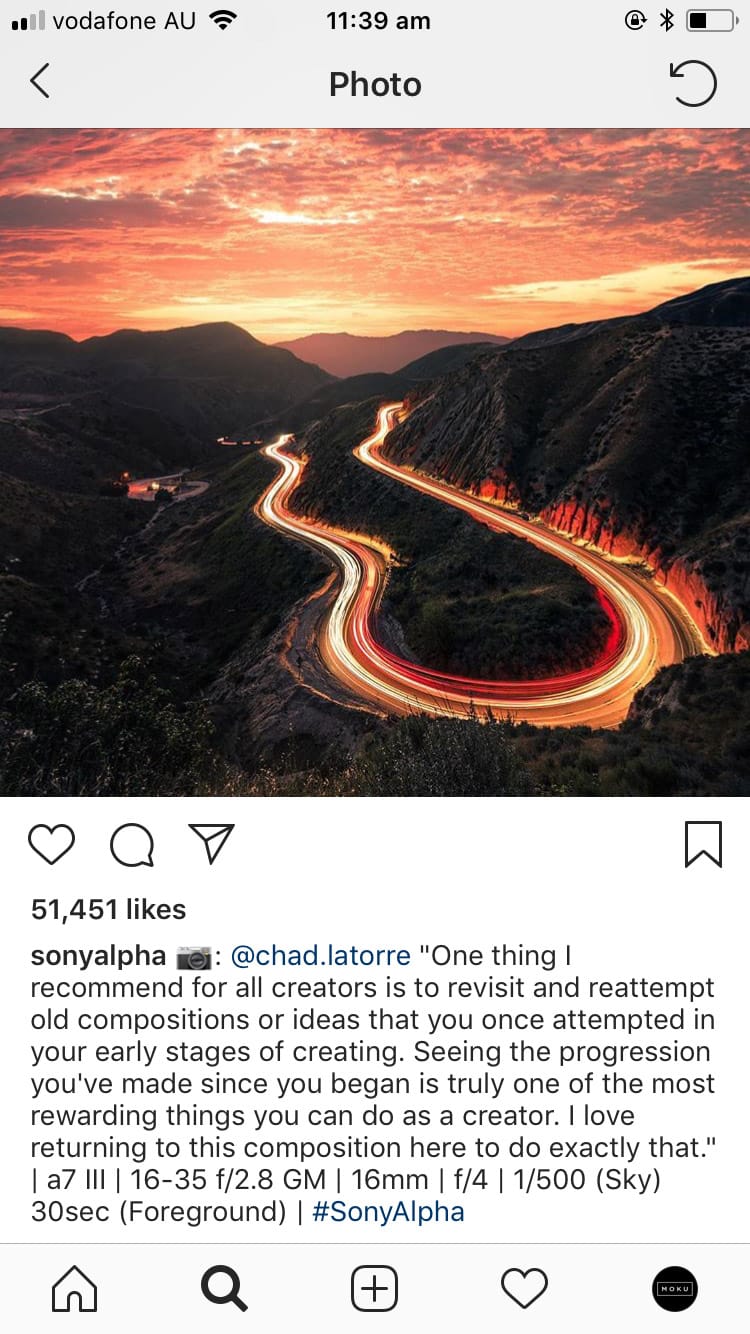 In particular, Sony Alpha's Instagram is a perfect example of brands using storytelling to their advantage. The account features gorgeous photographs taken by Sony camera users, accompanied by a caption detailing the story behind the shot. Besides engaging followers, this format is also a great way to make use of user-generated content.
4. Pay attention to posting times
There's no point posting on Instagram when no one is awake to see it. Be mindful of what times and days you're uploading content, because it can have a huge impact on your engagement. Instagram Analytics has a useful tool that allows you to see when your followers are most active, so you can adjust your posting schedule accordingly. But as a general rule of thumb, early in the morning and in the evenings are ideal times to post.
With these tips in mind, increasing engagement on your Instagram should be a breeze. But above all? Don't forget to create meaningful content that resonates with your audience. After all, that's what will really make you stand out in the crowd.